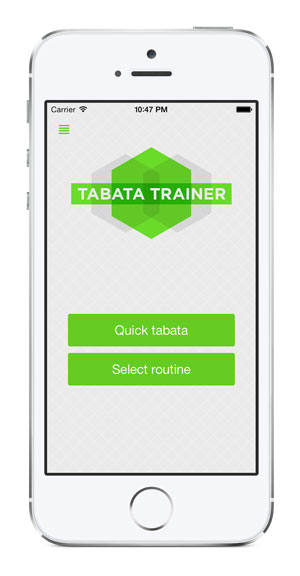 Easy to use interface.
A streamlined and easy to use interface lets you quickly start a workout in only one click.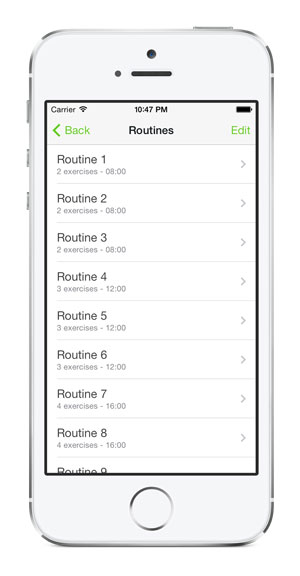 Preloaded routines.
Vary your workouts in both length and difficulty with one of the nine preloaded workout routines.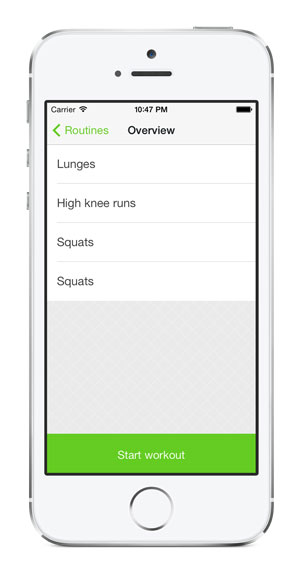 Custom routines.
Create customized workout routines by adding, removing and re-arranging the exercises you want.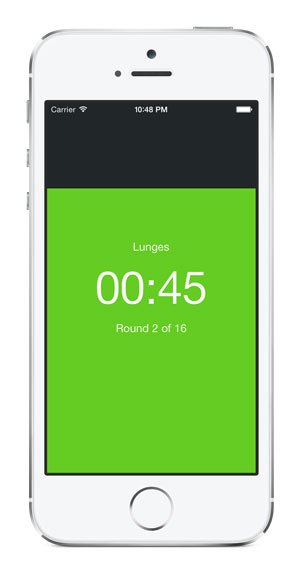 Workout cues.
Get informed by sounds, voice feedback and visual cues when it is time to exercise and when it's time to rest.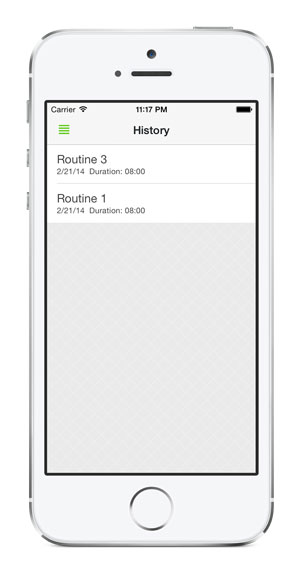 Automatic logging.
The automatic logging saves all your workouts so you can see what you did last time.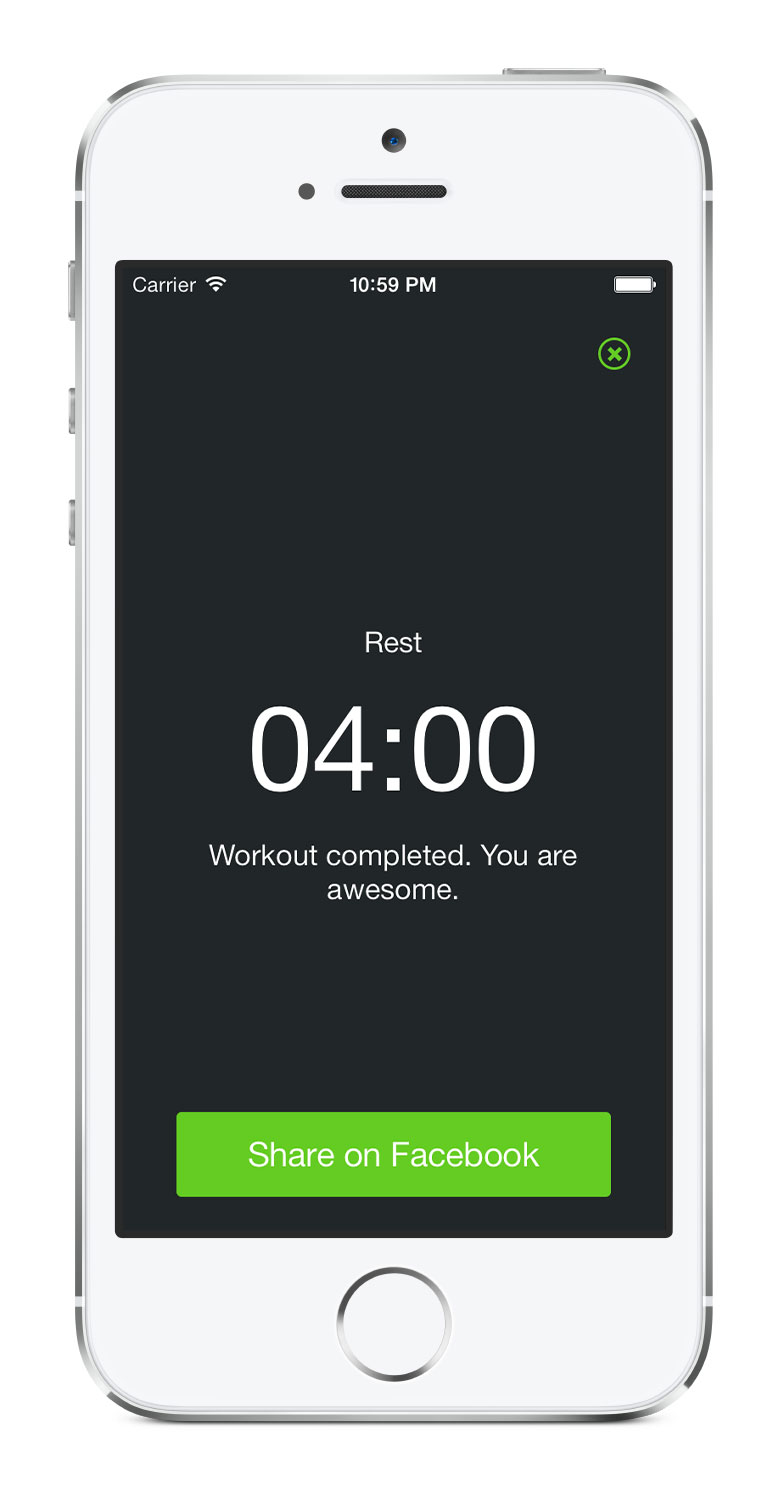 Facebook sharing.
Share your workout achievements with your friends on Facebook with a simple click of a button.